$28.00 AUD Was $42.95 AUD
Hurry! Only 0 left at this price!
Following up from the Lemo 2, the Lemo 3 has really beefed things up, with substantially more airflow and a monster 2 post dual coil deck.
Eleaf have also added the option of pre made coils.
The kit comes with 2 pre-made stainless steel 316L coils for fuss free vaping, one Notch coil and one regular coil. 
The RBA deck is absolutely massive, making inserting big multi-strand coils simple and easy. The very large juice channels also make wicking a breeze and can handle high wattage vaping. (we have tested it up to 100 watts with no dry hits!) 
The RBA deck also features extremely wide air holes for those who like a loose draw and lung hits. This tank has to be one of the most airy RTA's we've come across, however the flavour is absolutely exceptional  .  

Specifications:
Dimensions: 2-3/8" x 7/8" (Including Drip Tip and Threads)
23mm Diameter
510 Threaded
4.0ml e-Liquid Capacity
Top Fill Design
Glass Tank
Adjustable Airflow Valve
304 Stainless Steel Construction
510 Drip Tip Compatible
Choose from Atomizer Heads with the included Atomizer Base or Build Your Own Coils with the included RBA Base
Includes a Rebuildable 2 Post Design Atomizer Deck
Unique RTA Deck Design for Smooth and Steady Airflow
Compatible with Eleaf EC Atomizer Heads
Includes (1) ECL SS316L 0.3ohm Atomizer Head (L stands for Larger e-Liquid Inlet Slots) for Variable Wattage or TC SS316L
Includes (1) EC SS316L NotchCoil 0.25ohm Atomizer Head for Variable Wattage or TC SS316L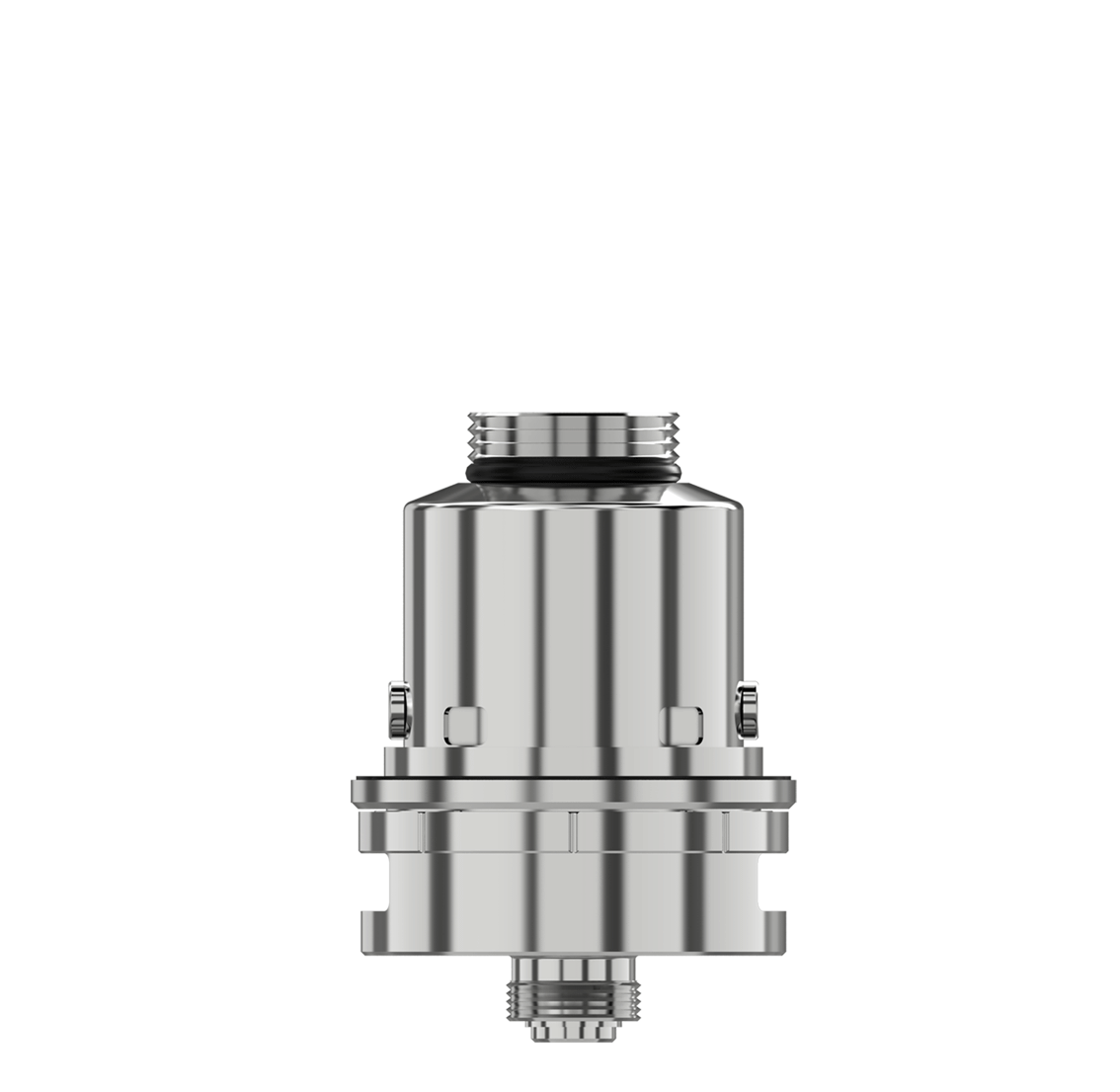 What's in the box:
1 x Lemo 3 Atomizer with RTA base
2 x 0.85ohm clapton coils
1 x Atomizer head base
1 x EC 0.3ohm head
1 x EC NC 0.25ohm head
1 x Glass tube
1 x Pure cotton
1 x Small tool (Tweezers)
1 x Screwdriver
6 x Screws
1 x Silicone ring
3 x O-rings
1 x User Manual