$25.95 AUD Was $27.95 AUD
Hurry! Only 6 left at this price!
Well, Joyetech have been absolutely knocking it out of the park recently with their products. The Cubis is an absolutely leak-proof tank. Yes, it sounds impossible. I know, I didn't believe it, either.
But they have completely sealed the bottom of the tank, and re-directed airflow from the top. When you change coils, your tank sits there, full of liquid, like an open cup. Incredible. ANYWAY, you got me rambling...
Specifications:
Parameter:
Size: Φ22.0mm*60.0mm
Capacity: 3.5ml
Color: black/silver
Applicable Heads: BF SS316-0.5ohm, BF SS316-1.0ohm, BF Clapton-1.5ohm
Mouthpiece: 11.5mm*16.0mm
What's in the box:
1 x Joyetech Cubis Tank
1 x Metal Mouthpiece
1 x Derlin Mouthpiece
1 x BF SS316 0.5ohm Coil - 15-30W
1 x BF SS316 1.0ohm Coil - 10-25W
1 x BF Clapton 1.5ohm Coil - 8-20W
The innovative and leak resistant cup design ensures a No-Spill atomizer.
The completely leak resistant cup-style tank reservoir allows the top section and coil to be removed and as one solid unit. Coil replacement and juice fill can be achieved by removing this top section from the cup.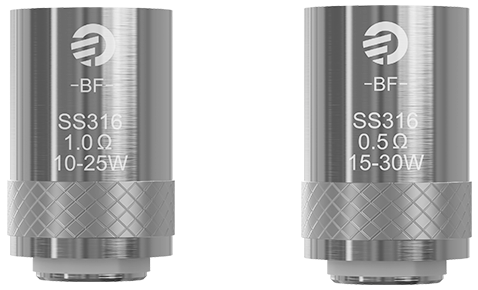 The detachable and washable structure make it easier and more efficient to operate.

Thorough tank cleaning and operation is simple and convenient as all parts disassemble for easy access.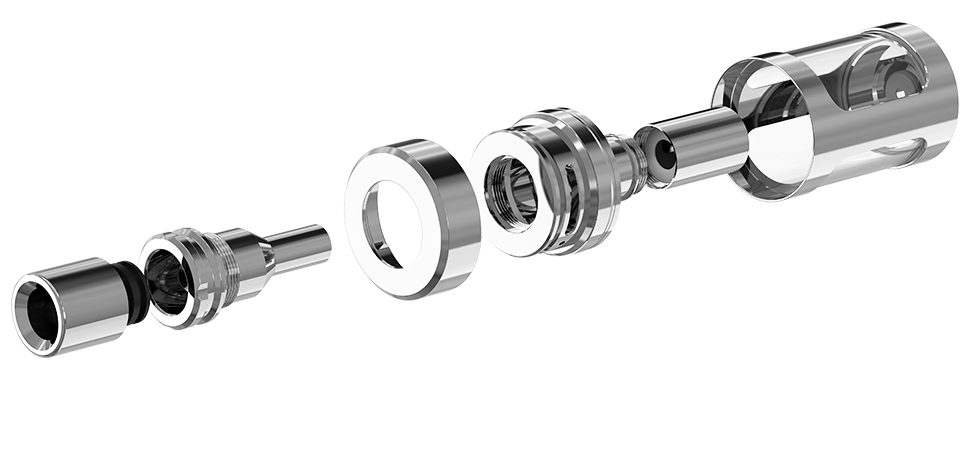 Several atomizer heads can be applied
BF SS316-0.5ohm, BF SS316-1.0ohm, BF Clapton-1.5ohm

BF series atomizers are designed to match
with most devices in the market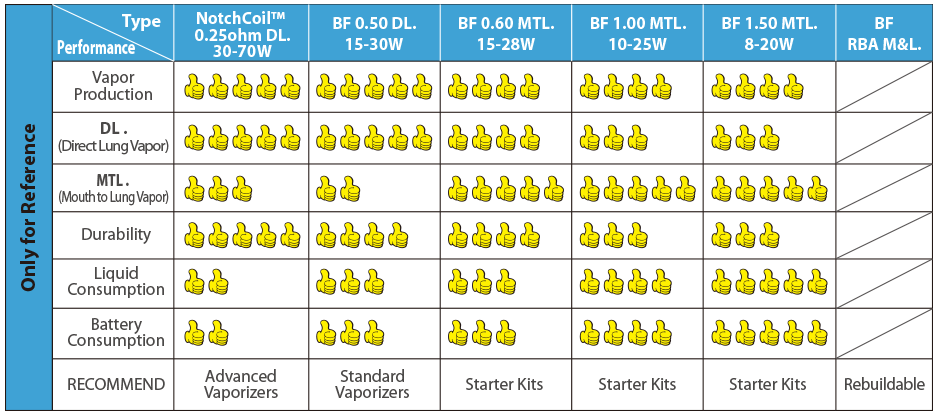 It adopts invisible airflow control.

Invisible and upper airflow makes it more easier for air to come in. It is elegant in appearance and convenient in operation.
Atomizer Head Replacement
Unscrew the atomizer cone, the atomizer head is located on the base, just unscrew it and replace and clean.
(NOTE: Please do not wash the atomizer head with water. Simply scrub it with alcohol cotton or clean dry cloth.)

E-juice filling Separate the atomizer from the battery, and unscrew the atomizer base from the atomizer tube. Inject the liquid into the cambered slot.
NOTE: 1.Please drip at least 5 drops of e-juice to the atomizer head and vape a few times in
NOTE: 1.power-off condition(with airflow widely open) before its first use to avoid dry burn.
N:2.Please don't overfill beyond the Max mark to avoid overflow when reassemble.
Special Designed Atomizer Cap
While travelling, you can make it as an e-juice container by attaching the cap to the atomizer tube.